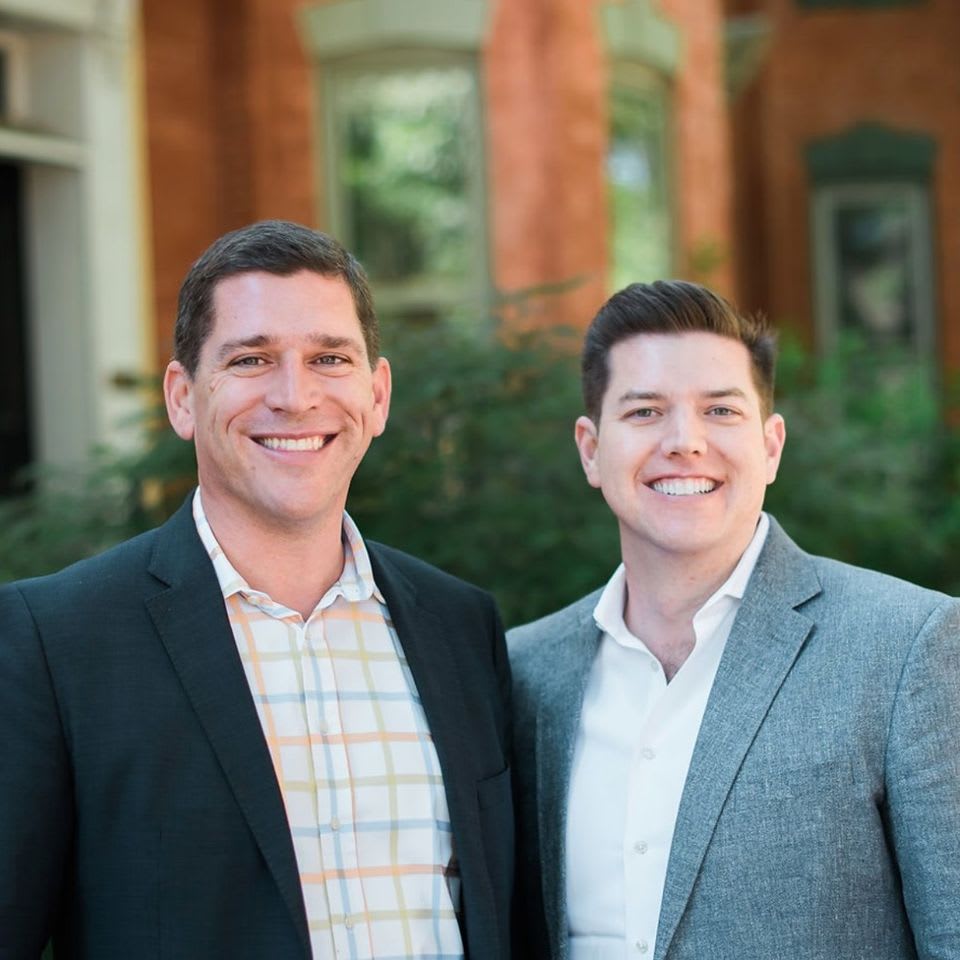 Townsend Snow & Co.
Selling or buying a home, like life, is about stewarding relationships and resources well. Townsend Snow & Co. thrives by cultivating and nurturing good relationships throughout the Washington, DC Metro Area (DMV) in order to serve expertly and strategically the real estate needs of the DMV community. Jason Townsend and Thomas Snow believe that successful residential real estate enterprises require deliberately "Building Community.. One Home at a Time." They do this by consistently providing the highest level of professional services, which they have developed as a result of their decades of industry experience. Townsend Snow & Co. caters its service to individual client needs with a hands-on, collaborative approach and offers step-by-step guidance, using their extensive experience and expertise to answer questions throughout the real estate process.


Jason and Thomas are neighborhood experts throughout the DC Metro area and serve Washington, Northern Virginia and close-in Maryland. They have a strong command and successful track record for all the different price points and property types throughout the DMV. Townsend Snow & Co. expertly handles big and small real estate needs including, but not limited to, first-time homebuyers, luxury, relocation, new construction, upsizing and downsizing, simultaneous transactions, bridge loans, 1031 Exchanges, and real estate investing.


Jason has been a full-time Real Estate Agent in the DMV since 2001 and established Capital Community Properties in 2010. Thomas partnered with Jason in 2013, and together they have become one of Washingtonian Magazine's Top Real Estate Teams for the Washington DC Metro Area. Jason and Thomas affiliated with Compass brokerage firm and founded Townsend Snow & Co. in 2019.


Both long-time Capitol Hill residents, Jason and Thomas believe that being good Realtors starts with being active, strategic, engaged and informed. This philosophy has helped the Team sell more than 60 houses each year throughout all the different neighborhoods and submarkets of DC, MD, and VA. Townsend Snow & Co. is proud to have grown nearly 100 percent of its business based on the recommendations and referrals from highly appreciative friends and clients.